A system for better understanding potential threats in space
Probabilistic Inference for COA Analysis in Space Situational Awareness (PICASSA)
Under the Defense Advanced Research Projects Agency (DARPA) Hallmark program, Charles River and our partners at Operational Intelligence, LLC, and the Space Strategies Center are developing the PICASSA tool to better understand the space environment. DARPA's Hallmark program aims to enable Warfighters to collect, analyze, and interpret space situational awareness (SSA) data to make better decisions in the ever-changing space environment. Charles River's PICASSA tool produces more accurate, enhanced threat indicators by fusing SSA data in a probabilistic model. PICASSA escalates notifications about potential threats in space, allowing Commanders to better understand the ramifications of potential courses of action (COAs) that respond to threats in space.
"The space environment is both challenging and critical for our nation's security. We are developing a tool to rapidly detect and characterize threatening space activity."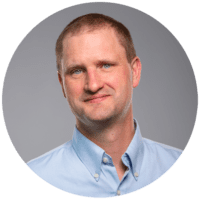 Daniel Stouch,
Director of Space and Airborne Systems and Principal Investigator for the PICASSA effort
Military commanders face an enormous challenge in situational awareness and command of control of assets in the space domain, which includes thousands of objects traveling up to 17,000 miles per hour in a domain hundreds of thousands of times larger than the earth. Military commanders need accurate and timely information to protect space assets and react to potential threats.
Current tools were developed when there were fewer objects in space, and fewer nations with assets in the space industry. In the past decade, that situation has changed dramatically with numerous nations developing assets in the space domain, increasing the number of objects to be monitored or assessed as a potential threat.
With our PICASSA tool, Commanders better gain SSA—a difficult challenge when the action is happening thousands of miles above Earth. SSA means understanding indications and warnings of potential threats to the thousands of satellites that are moving at extreme velocities through space.
To enhance SSA, Charles River is building probabilistic models with the Figaro™ open-source probabilistic programming language. Charles River has applied Figaro to other efforts for DARPA, such as developing causal models in DARPA's Explainable Artificial Intelligence program.
Charles River is also developing another tool under the Hallmark program; the SOLAR effort applies augmented and mixed reality technologies to deliver enhanced space situational awareness.
This material is based upon work supported by the Air Force Research Laboratory (AFRL) and the Defense Advanced Research Project Agency (DARPA) under Contract No. FA8750-17-C-0169. Any opinions, findings and conclusions or recommendations expressed in this material are those of the authors and do not necessarily reflect the views of the United States Air Force or DARPA.
Distribution Statement "A" (Approved for Public Release, Distribution Unlimited).
Our passion for science and engineering drives us to find impactful, actionable solutions.