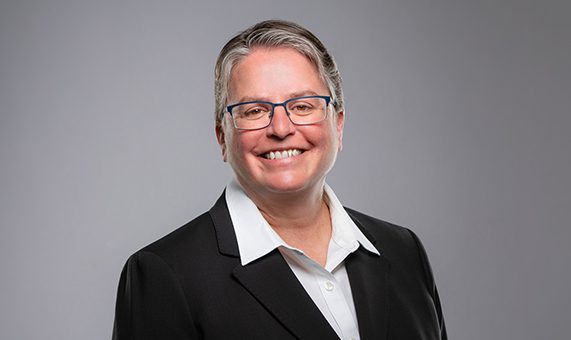 President and Principal Scientist
At Charles River Analytics, Karen provides strategic direction for both our Government Services and Commercial Solutions Divisions. She also leads our efforts in leveraging our significant IP portfolio to develop commercial solutions across government and private industry applications.
In her role as Principal Scientist, Karen leads programs focused on autonomy development for uncrewed systems, including real-time sensor processing enabling autonomous situation awareness and decision-making, real-time control systems in maritime robotics applications, and human-centered remote supervisory command & control (C2) solutions. Karen's expertise also spans the simulation of human behavior, at both the individual and organizational levels, and the development of advanced human/computer interfaces (HCIs) for complex C2 systems. Karen is currently a member of the Small Business Technology Council Board and the New England Innovation Alliance. She holds a BEng degree in Mechanical Engineering from Memorial University of Newfoundland, Canada, and an MS degree in Aerospace and Mechanical Engineering from Boston University, where her research focused on robotics and control, specifically biologically-inspired robot locomotion.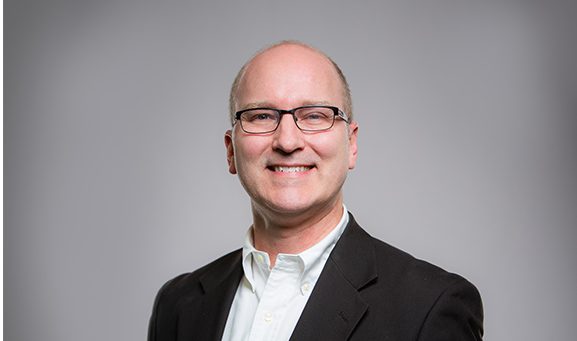 Senior Vice President; Principal Scientist
As Senior Vice President, Scott is responsible for overseeing the day-to-day R&D and business-development operations of Charles River Analytics' three technical divisions:
Decision Management Systems, Human-Centered Intelligent Systems, and Sensing, Perception, and Applied Robotics. As a Principal Scientist, Scott researches technologies that help people understand the world and make better decisions. This has led him to work in areas such as real-time agent architectures, affective decision making, ensemble machine learning, human behavior modeling, plan recognition, causal analysis, predictive modeling, believable agents, sensitivity analysis, and mixed-initiative systems. Scott earned a BS in Computer Science from Duke University. He earned his MS and PhD in Computer Science from Carnegie Mellon University.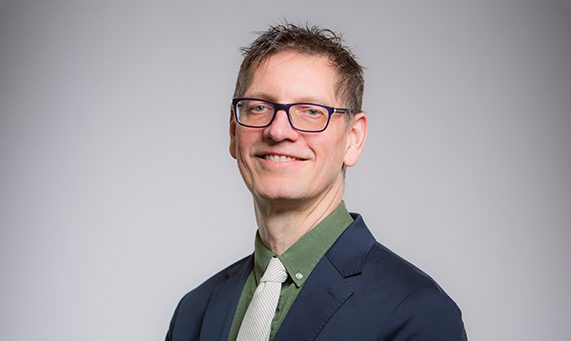 Vice President, Finance and Administration
Don directs the Finance and Administration division at Charles River and is responsible for a broad range of functions including finance, contracts, information systems, human resources, and facilities.
He has over thirty years of financial management experience, most of which has been in key management roles of high-tech companies in the Defense and Aerospace arena. Don's areas of expertise are budgeting and forecasting, financial reporting, contract administration, and project management. He received his BS in accounting from Kent State University and his MS in Finance from Boston University. He is a Certified Public Accountant, Certified Management Accountant, and Certified Financial Manager.
Vice President, UX Innovation; Principal Scientist
Ryan leads Charles River's UX Innovation Division, which combines expertise in user research, human factors engineering, interaction design, and software development to make complex technologies intuitive and useful to human operators.
Ryan focuses on cognitive work analysis and the design and evaluation of user interfaces for human-autonomy interaction, decision support, and skill development. At the heart of Ryan's research is a deep passion for collaborating first-hand with operational personnel and end users to understand and address the challenges they face in their work. In addition to his leadership at Charles River Analytics, Ryan held an adjunct faculty appointment in the Tufts University Department of Mechanical Engineering, where he taught courses on ecological interface design and usability engineering. He has also taught a graduate course in human factors within MIT's Department of Aeronautics and Astronautics. He received his PhD in Human Factors Engineering through the University of Toronto's Interactive Media Lab.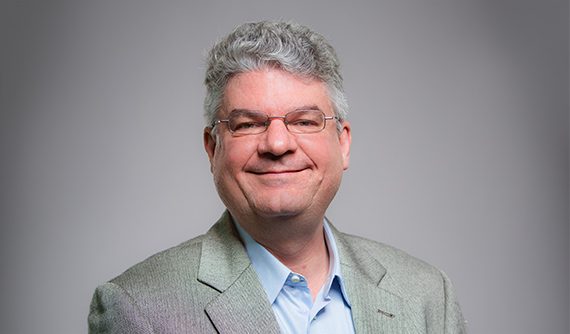 Vice President, Human-Centered AI; Principal Scientist
Peter leads Charles River's Human-Centered AI Division, which aims to develop cutting edge AI applications and systems while recognizing that people are core to the future of how AI is designed, built, deployed, and used.
The division's interdisciplinary team of scientists, designers, and engineers work together to develop and assess the latest advances in machine learning, symbolic AI, and human-machine interactions to solve today's operational problems. As a Principal Scientist, Peter researches technologies and intelligent applications that model human activity, motivations, and performance. His career has taken him into areas such as adaptive training, cognitive modeling, and computational interactive narrative, a field that he helped establish. He has worked in a range of organizations including startups and commercial video games. He earned a BS in Computer Science and Engineering and a BS in Mathematics from the Massachusetts Institute of Technology as well as an MS and a PhD in Computer Science from Carnegie Mellon University.
Vice President, Sensing, Perception, and Applied Robotics; Principal Scientist
Rich leads Charles River's Sensing, Perception, and Applied Robotics Division, which develops software and integrated systems for use in security and surveillance, automatic target recognition, robot localization, collision avoidance and navigation, multi-sensor fusion, and electronic warfare/signal processing.
For over 25 years, Rich has successfully led programs for a wide range of both government and commercial customers, including various agencies within both DHS and DoD, as well as numerous international clients. His current product-area focus includes expanding the company's offerings in video analytics and robotics/uncrewed systems. Before joining Charles River, Rich served as Director of Custom Products at American Science and Engineering, where he led development of innovative X-ray based detection systems geared to combating terrorism and trade fraud. Earlier, he served as Director of Asia Pacific R&D for Comverse Network Systems, a global provider of enhanced telecommunications services platforms, and as Program Manager at GE Aerospace. Rich holds a BS in Electrical Engineering from Worcester Polytechnic Institute and an MBA in Entrepreneurship from Babson College.
Vice President, Business Processes and Systems; Principal Scientist
Sam leads marketing, sales, and project management process and infrastructure improvement across the organization, focusing on maximizing the value Charles River provides to customers while increasing efficiency.
He also provides prescriptive and predictive business intelligence analytics pertaining to sales operations, business capture, and project execution; providing consultation to internal organizations with strategic, operational, and tactical guidance on business processes and systems. In addition, Sam oversees Charles River's Operations Support Services (OSS) group, which provides marketing, capture, and project execution services to the scientists, engineers, and management within the corporation. His area of expertise is centered in Systems Engineering principles applied to advanced research and development of data centric intelligent systems. Since 2003, he has led research and development projects, with a particular emphasis on program management in recent years. He received his BS in Computer Science from Stonehill College
Avi leads Charles River's research in a variety of computational intelligence techniques, such as probabilistic reasoning, machine learning, and computational game theory. With over 20 years of experience, Avi has led the research and development of probabilistic representation and reasoning frameworks.
He developed both IBAL, the first general-purpose probabilistic programming language, and Figaro™, Charles River's probabilistic programming language. Avi has produced systems for representing, reasoning about, and learning the beliefs, preferences, and decision-making strategies of people in strategic situations. He also invented object-oriented Bayesian networks and probabilistic relational models, which form the foundation for the statistical relational learning field. Avi serves as Action Editor of the Journal of Machine Learning Research and served as Associate Editor of Artificial Intelligence Journal and as Program Chair of the Conference on Uncertainty in Artificial Intelligence. He received his PhD in computer science from Stanford University and his BA in computer science from University of California, Berkeley.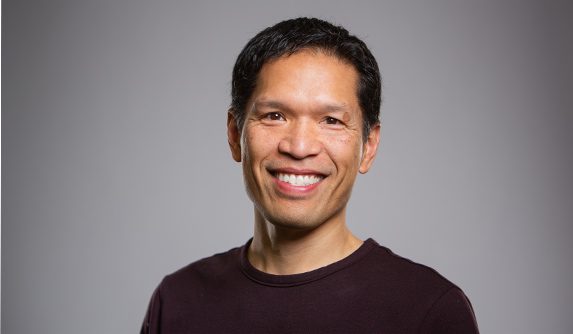 Curt leads Charles River's Strategic Engineering Team in the implementation of strategic initiatives that promote a positive and productive environment for the engineering group. His research focus is on applied machine learning and resilient systems.
His multidisciplinary teams in both industry and academia have developed innovative research programs for the DoD, DHS, and NASA. Curt is a Certified Scrum Product Owner (CSPO) and has considerable experience in both the theory and application of agile processes, such as Scrum. He received his BS degree in Mechanical Engineering from MIT, his MS in Mechanical Engineering from Stanford University, and his MS in Computer Science with a Concentration in Security at Boston University.
Vice President of Commercialization
Elaine leads Charles River's value creation and commercialization efforts. She has a proven track record leading high performance teams, delivering measurable results through product development and customer experience for both startups and global technology companies.
With over 20 years of experience, Elaine has diverse knowledge of R&D organizational design and innovation strategies, from idea creation to commercialization. Before joining Charles River, Elaine spent 15 years in Silicon Valley and co-founded her own Market Research & Strategy Firm. Elaine currently sits on several advisory boards, is a Business Mentor at Harvard's Innovation Lab (i-Lab), and Advisor to Startups at Toronto's Innovation District (MaRS), providing strategic advice to world-class technology, data science, retail, and higher education companies. Elaine is also on the Board of Directors at the National Defense Industrial Association (NDIA) New England. She received her Ph.D. in Applied Cognitive Science from the University of Toronto in 1992 and was awarded a James S. McDonnell Postdoctoral Fellowship that was held at UC Berkeley from 1992-1994.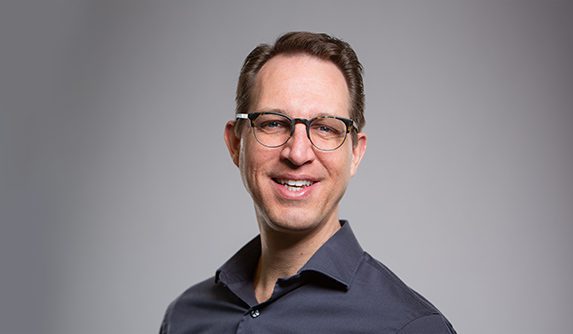 Director of Program Transition; Principal Scientist
Rob leads Charles River's Program Transition, which translates our extensive R&D cutting-edge research portfolio into operational use. His current technology focus areas include intelligent training, predictive maintenance, human-machine autonomy, cyber security, and human sensing.
With expertise in AI, behavioral models, and mixed-initiative decision support, Rob has directed innovations that value nearly $100M. He has nearly 25 years of experience researching decision support, workflow automation, plan assessment, knowledge representation, computer languages, compilers, program synthesis, formal methods, and cyber technologies. Rob also developed decision-support tools that were deployed to three US Intelligence Agencies for operational use. He received his MS in Computer Science from Michigan State University in 1994, where he worked on AI, intelligent tutoring systems, and modeling semantic memory retrieval, and a BS degree Elmhurst College.