A tool to help medics monitor patients, diagnose
injuries, and provide treatment
A tool to help medics monitor patients, diagnose injuries, and provide treatment
Autonomous Ruggedized Combat Casualty Care – Intervention (ARC3-I)
ARC3-I is an agent-based algorithm that uses hierarchical representations of interventions to flexibly direct and assist human and robotic caregivers. This direction helps human-robot teams provide life-saving techniques and strategies for trauma care on the battlefield, known as Tactical Combat Casualty Care (TCCC).
"We're excited to be working on life-saving trauma systems. Under ARC3, we're building software modules to help medics monitor patients, diagnose injuries, and provide treatment in areas that are isolated or difficult to access."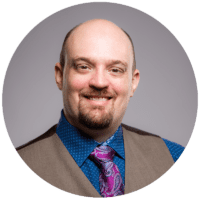 Max Metzger,
Senior Software Engineer at Charles River
This material is based upon work supported by the USAMRDC/TATRC under Contract No. W81XWH20C0034. Any opinions, findings and conclusions or recommendations expressed in this material are those of the author(s) and do not necessarily reflect the views of the USAMRDC/TATRC.
Our passion for science and engineering drives us to find impactful, actionable solutions.