Drop by booth #444 at the world's largest conference for healthcare simulation
Charles River Analytics is a leader in applied AI, adaptive training, and XR applications. At IMSH 2023, we are featuring our EFECTIVE virtual training for disaster medicine and logistics, part of our KWYN™️ adaptive intelligent training suite. Come see us and learn how our technology is transforming training for disaster scenarios. 

We are proud to be part of a global community that includes 3,000+ physicians, nurses, educators, administrators, technology specialists, and others involved in healthcare medical simulation.
Stop by booth #444 for a demo of our latest work on adaptive intelligent training!
KWYN products fill the needs of next-generation training; they are faster, smarter, and more optimized than older training methods. KWYN accelerates acquisition and retention with a personalized learning journey and integrates unlimited scenario generation and performance tracking into your existing courses.
EFECTIVE, a KWYN product, is the DoD's first comprehensive system to train military personnel on medical care and logistics in austere, far-forward environments. EFECTIVE lets medical professionals safely visit—and revisit—a challenging environment, better preparing them for real-world scenarios.
(Now part of EFECTIVE Mobile)
Medical training for primary and secondary trauma assessment is vital to medical personnel. MSTAT, the mobile version of EFECTIVE is an application that lets users practice treatment skills on virtual trauma patients. Virtual exercises help trainees master the rapid, critical decision-making needed to save lives, giving them the confidence to perform quickly when they face real-life emergencies.
One-size-fits-all training programs can waste time and resources when all students have to follow the same learning path. Our Optimizing Scheduler increases training program effectiveness by accelerating student throughput, saving classroom or simulation time, and reducing training costs—all while maintaining training quality.
Meet with our amazing team!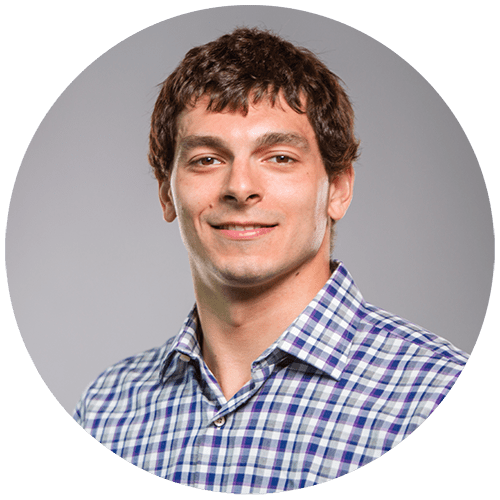 Benjamin Bauchwitz
Adaptive Training Scientist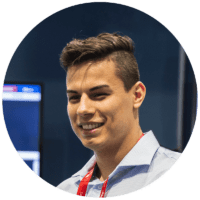 Mike Makivic
Software Engineer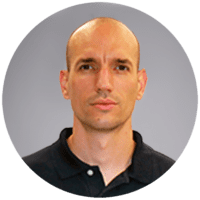 Alex Negri
Senior Software Engineer
Human-Centered AI
Peter Weyhrauch
Vice President
Human-Centered AI
We look forward to seeing you at IMSH 2023!
Learn more about how we can make adaptive intelligent training work for you.