Cambridge-based defense contractor and intelligent systems provider, Charles River Analytics, announced today that Dr. Avi Pfeffer has been named Chief Scientist. The announcement of Pfeffer's new role follows as the company continues to grow its core science and technology (S&T) business across a range of intelligent systems technologies.
"Avi's contributions to Charles River's technology base have been exceptional," said Ms. Karen Harper, President of Charles River Analytics. "As Chief Scientist, he will lead a cohesive portfolio of R&D efforts that span the company's current and growing technology base, underpinned by our expertise in sensor processing, data fusion, probabilistic reasoning, and human-machine interaction. In this new role, our organization will be able to fully leverage Avi's extensive experience in developing and managing truly innovative R&D portfolios to guide the next phase of growth in our core S&T-driven business model."
"I am delighted to be taking on this role within Charles River," said Pfeffer. "We have a tremendous staff of skilled, creative, and knowledgeable scientists in many areas, ranging from sensors, systems, machine learning, planning, and understanding, through human-machine design, training, and social, cognitive, and neuroscience. I look forward to developing scientific leadership within our staff and guiding them to make significant and fundamental contributions to government and society."
Pfeffer brings a world-renowned reputation based on twenty years of research excellence focusing on the development of probabilistic modeling and probabilistic programming approaches to a wide range of problem domains, including probabilistic reasoning, machine learning, programming languages, and multi-agent systems.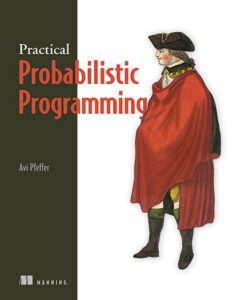 Pfeffer is also the lead developer of Charles River's Figaro™, a free, open-source probabilistic programming language for probabilistic modeling, and author of the newly released book, Practical Probabilistic Programming. Prior to joining Charles River Analytics, he was an Associate Professor at Harvard University where he developed IBAL, the first general-purpose probabilistic programming language. While at Harvard, he also produced systems for representing, reasoning about, and learning the beliefs, preferences, and decision making strategies of people in strategic situations. Pfeffer received his Ph.D. in computer science from Stanford University and his B.A. in computer science from the University of California, Berkeley.