Charles River Analytics staff and their families celebrated another successful year at a summer outing held at Thompson Island, part of the Boston Harbor Islands National Park, on July 25, 2014.
After taking a ferry crossing from Boston to Thompson Island, they spent the morning participating in games and activities on the fields or relaxing at the beach. Lunch included a New England lobster and clam bake, which was followed by a company quiz and a raffle.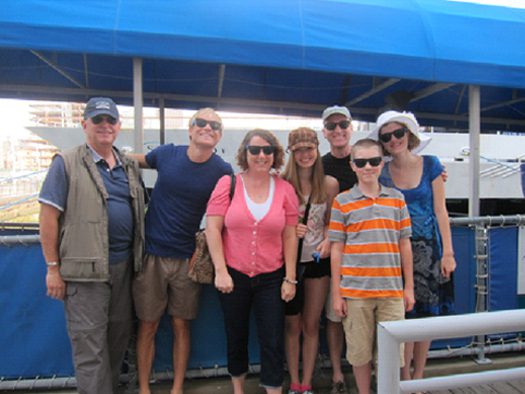 During the day, children played in an inflatable obstacle course. At the end of the afternoon, adults signed up to compete in a race with bracket-style elimination rounds.
Each year, staff and family attend an outing, celebrating the successes of the year in a relaxed setting. Events in recent years include a 30th anniversary celebration at the Ocean's Edge Resort and Golf Club in Cape Cod, MA, dinner with tasting stations at the Liberty Hotel in Boston, and dinner and tours through the galleries at the Isabella Stuart Gardner Museum in Boston, MA.
View more photos on our Facebook page.