Before making waves with a groundbreaking discovery—bacteria could be engineered to produce human insulin—Lydia Villa-Komaroff, a trailblazer in molecular biology, had to constantly fight gender bias. Her college advisor told her "chemistry isn't for girls," so she switched her major to biology. When she had to relocate to the East coast, biology-focused Johns Hopkins University wasn't accepting female undergraduates, so she ended up studying at Goucher College, a small liberal arts school, instead.
The gender barriers Lydia faced may have evolved in the last 40 years, but they still exist, contributing to the scarcity of women in STEM fields. Just last year, UNESCO reported that women account for only 30% of the world's researchers, publish less, are paid less, and do not progress as far as men in their careers.
We believe cultivating talent and promoting excellence across the social spectrum makes our work better. In fact, a recent study showed a direct relationship between diversity and a company's productivity and bottom line.
How do women drive the operation and culture of Charles River Analytics?
In the last six months, we promoted the following women to leadership positions:
Women in STEM
Dr. Bethany Bracken, Principal Scientist – Since 2003, Bethany's research answers questions on neurobiology of human and animal behavior. She currently leads a team developing deployable sensors (e.g., smart fabrics, brain sensors) to assess human states.
Erica Hartnett, Senior Proposal Coordinator, Manager – Erica joined us in 2013 with a background in editorial project management. As part of the Production group in Operations Support Services, her team facilitates the development and submission of high-quality, compliant white papers and proposals.
Stephanie Kane, Principal Scientist, Director – Stephanie researches and leads a team of experts developing foundational analyses and human-machine interface designs for complex systems in many fields (cockpit environments, mission planning, swarms, and human/AI interactions).
Rachel Parkin, Business Intelligence Analyst, Manager – Rachel joined us in 2013 as a Proposal Coordinator and transitioned to Business Intelligence in 2017. Her team provides an array of project management services, such as growing staff and supporting division operations.
Karen Pfautz, Director of Marketing – Karen's worked with scientists and engineers to develop the voice of Charles River Analytics for over a decade, and guides her creative team to produce compelling and technically accurate content.
Jenny Wiley, Senior Pricing Analyst, Manager – Jenny started her career with us in 2008 as an Accountant. In 2013, she joined the Production group. Jenny specializes in pricing, with a focus on compliance, and oversees all proposal pricing.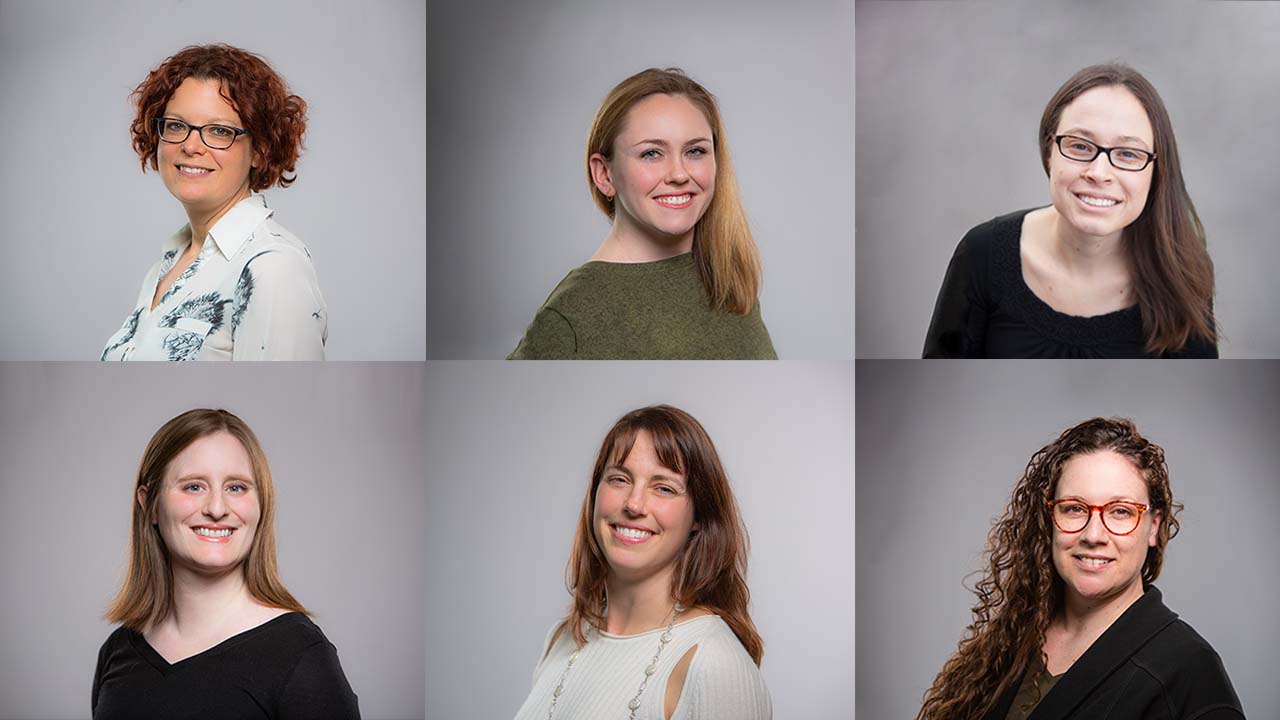 Dr. Bethany Bracken, Principal Scientist; Erica Hartnett, Senior Proposal Coordinator, Manager; Stephanie Kane, Principal Scientist, Director; Rachel Parkin, Business Intelligence Analyst, Manager; Karen Pfautz, Director of Marketing; Jenny Wiley, Senior Pricing Analyst, Manager
Recently, we launched a Women's Initiative to amplify and encourage the influence of women across our company. Jess DeCristoforo, Director of Human Resources, shared, "We established the Women's Initiative to support, educate, and promote leadership for our female and non-binary employee-owners. Last year, we also released a compensation white paper and discussed pay ranges and averages with our entire team."