Charles River Analytics Inc., developer of intelligent systems solutions, proudly announces the release of the Virtuoso Software Development Kit (VSDK). VSDK is a Unity-based extended reality (XR) SDK that lets developers quickly build augmented and virtual reality (AR/VR) experiences. This XR developer resource enables rapid and consistent development of naturalistic user interactions and support across a wide variety of XR devices and peripherals for their custom AR/VR applications. VSDK is free and open-source under the MIT License.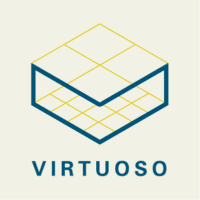 "VSDK is a free, augmented/virtual reality software development kit that helps developers rapidly achieve results," said Dr. Michael Jenkins, Senior Scientist at Charles River Analytics. "With VSDK, developers with less experience, training, and time can still quickly design augmented and virtual reality experiences with intuitive and natural interactions with virtual content."
"New augmented and virtual reality developers have little out-of-the-box support for this historically difficult technology," said Dan Duggan, a software engineer at Charles River. "Even worse, new developers face a steep learning curve to achieve basic real-world functionality for augmented and virtual reality interactions. These gaps strain budgets and result in costly—and ineffective—experimentation cycles that can slow down the development timeline and jeopardize adoption of the technology."
VSDK includes support for major off-the-shelf XR systems—including the HTC Vive, Oculus Rift, and Oculus Quest—as well as more innovative peripherals for haptics and hand tracking, including the bHaptics TactSuit, Leap Motion, and ManusVR gloves.
The following features make VSDK unique:
Hand Tracking for Interactions – Supports Leap Motion, ManusVR, Sense Glove, and other systems so users can interact with virtual environments with their own hands
Haptic Feedback – Physics-based and pattern-driven haptic feedback with support for devices as simple as controllers or as extensive as full-body haptic suits—including the bHaptics TactSuit
Rapid Prototyping through the Reaction System – Extensible, event-driven behavior based on naturalistic interactions and usable without writing any code
Device Interoperability – Plug-and-play a variety of XR systems—including HTC Vive, Oculus Rift, and Oculus Quest—and peripherals to increase hardware flexibility and reduce repeated work
Naturalistic Interactions – Enable immersive experiences with hand tracking and haptic feedback
Free and Open-Source – VSDK is free to use and modify
User Virtual Environment Interaction Library – Draw from a library of common user interactions and objects native to virtual environments to increase immersion and training transfer
Scenario Design, Editing, and Management – Efficiently generate dynamic training scenarios that combine the immersive capabilities of VR with time- and event-based scripting
Researchers can build and iterate on study tasks quickly with VSDK's rapid prototyping features.
VSDK is equally suited for development of training applications, research studies, and games.
One of VSDK's focus areas is support for fine-motor control interactions, to allow serious simulation and training application developers to more accurately recreate real-world scenarios.
VSDK's hand tracking provides a more immersive training experience.
Hardware interoperability means game developers can create their game once and deploy to all major platforms.
Charles River Analytics has a rich history of work in the augmented and virtual reality sector, along with empirical research on the challenges of doing it right.
Learn more about VSDK.
Related Articles
Charles River Analytics awarded Epic MegaGrant
Charles River Analytics awarded Epic MegaGrant to bring virtual and augmented reality development platform to Unreal Engine
Charles River Analytics Launches an Open-Source SDK that Solves Key XR Challenges (Business Wire)
Open-Source VIRTUOSO SDK for Unreal Engine – a Standard Framework for XR Development
---
This material is based upon work supported by the U.S. Army Research Laboratory Human Research Engineering Directorate (HRED) – Advanced Training and Simulation Division (ATSD) and the Army Contracting Command (ACC)-Aberdeen Proving Ground (APG)-Research Triangle Park Division (ACC-APG-RTP), Orlando Branch under Contract No. W911NF-16-C-0011. Any opinions, findings and conclusions or recommendations expressed in this material are those of the author(s) and do not necessarily reflect the views of the ATSD.