A system to track nuclear threats in urban environments
Tracking Nuclear Threats in Security Camera Networks (TNT-SCAN)
Current security systems that automatically detect and track radiological threats produce too many false alarms, placing a high operational burden on personnel. Also, ambiguities about the current location of a viable threat, particularly in a cluttered urban environment with many moving objects, limit the ability of security personnel to respond effectively.
"TNT-SCAN aims to make threat response capabilities widely available and affordable to organizations safeguarding the public."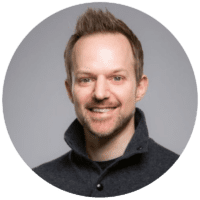 Camille Monnier,
Principal Investigator of the TNT-SCAN effort
Camille Monnier,
Principal Investigator of the TNT-SCAN effort
TNT-SCAN combines advanced video analytics with data from radiation sensors to detect objects of interest in a monitored area and track them in video streams provided by a local video management system. The system automatically identifies and localizes threat sources,  displaying  this information to security personnel for review, verification of severity, and assignment of appropriate law enforcement action via an intuitive user interface.
The TNT-SCAN security system can be integrated into new and existing security networks, allowing operators of security infrastructure to seamlessly augment their networks with new, state-of-the-art radiation monitoring capabilities.
This work has been supported by the U.S. Department of Homeland Security, Countering Weapons of Mass Destruction, under competitively awarded contract 70RWMD19C00000001. This support does not constitute an express or implied endorsement on the part of the Government.
Our passion for science and engineering drives us to find impactful, actionable solutions.