Marine Systems – Charles River Analytics
Point Judith office
11 Sherman Rd, Wakefield, RI, 02879
(401) 795-5002
Marine Systems – Charles River Analytics
Point Judith Office
11 Sherman Rd.
Wakefield, RI, 02879
(401) 795-5001


Our offices are located on the grounds of the Point View Marina.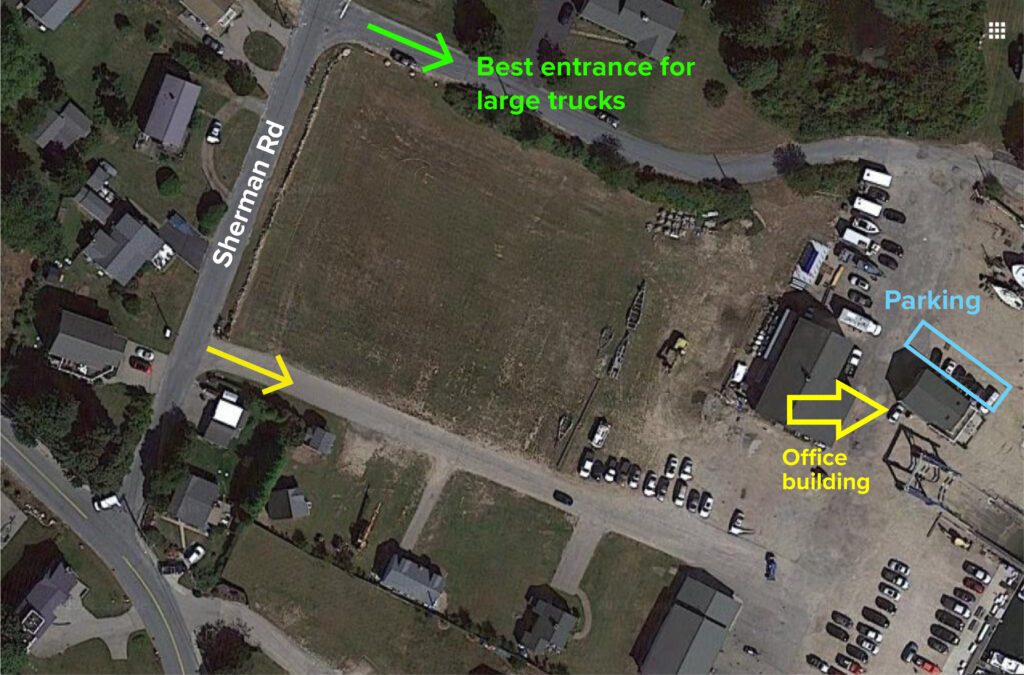 Parking
Please park nose-in toward the office building. If a parking space is not available, call or text our staff, and we will direct you to a suitable location elsewhere on the grounds. No pass is required.
Hotels
We recommend two nearby hotels. Let us know if you have questions about accommodations. 
The Hilton
20 Hotel Drive
South Kingstown, RI, 02879
401-788-3500
The Marriott
3 Fairfield Way
South Kingstown, RI, 02879
401-284-3311
625 Mt. Auburn St.
Cambridge, MA 02138
Cambridge HQ
625 Mt. Auburn St. Cambridge, MA 02138