Charles River Analytics Inc., developer of intelligent systems solutions, will showcase our applied AI technology and novel visualizations during FST at Naval Sea Systems Command (NAVSEA) Headquarters. The FST conference connects small business technology with Warfighters, government personnel, system integrators, and other potential collaborators.
Held at the Washington Navy Yard, DC, January 29, 2020, Navy FST matches US Navy needs with affordable small business technology solutions.
Learn more about how we translate new ideas into actionable solutions by attending our presentations and meeting with us in Booth #1 at Navy FST 2020!
Learn about BADGERS, Our Shipboard Maintenance Decision-Support System
BADGERS enables shipboard maintainers to rapidly analyze system status and predicted malfunctions, evaluate high-level mission impacts, and efficiently make maintenance decisions based on intuitive and innovative data visualizations.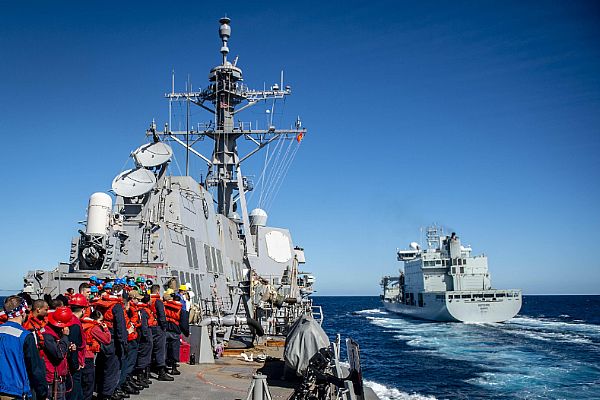 Sailors aboard the Arleigh Burke-class guided-missile destroyer USS William P. Lawrence (DDG 110) stand by as William P. Lawrence pulls alongside the Royal Canadian Navy supply ship MV Asterix for a replenishment-at-sea. (US Navy photo by Mass Communication Specialist 3rd Class Caledon Rabbipal/Released)
Discover SNAPPR, Our System that Detects Operational Availability
SNAPPR creates probabilistic models of Naval system components, the environment in which they operate, and the missions that they serve. SNAPPR helps operators understand the operational availability of hardware components onboard a vessel.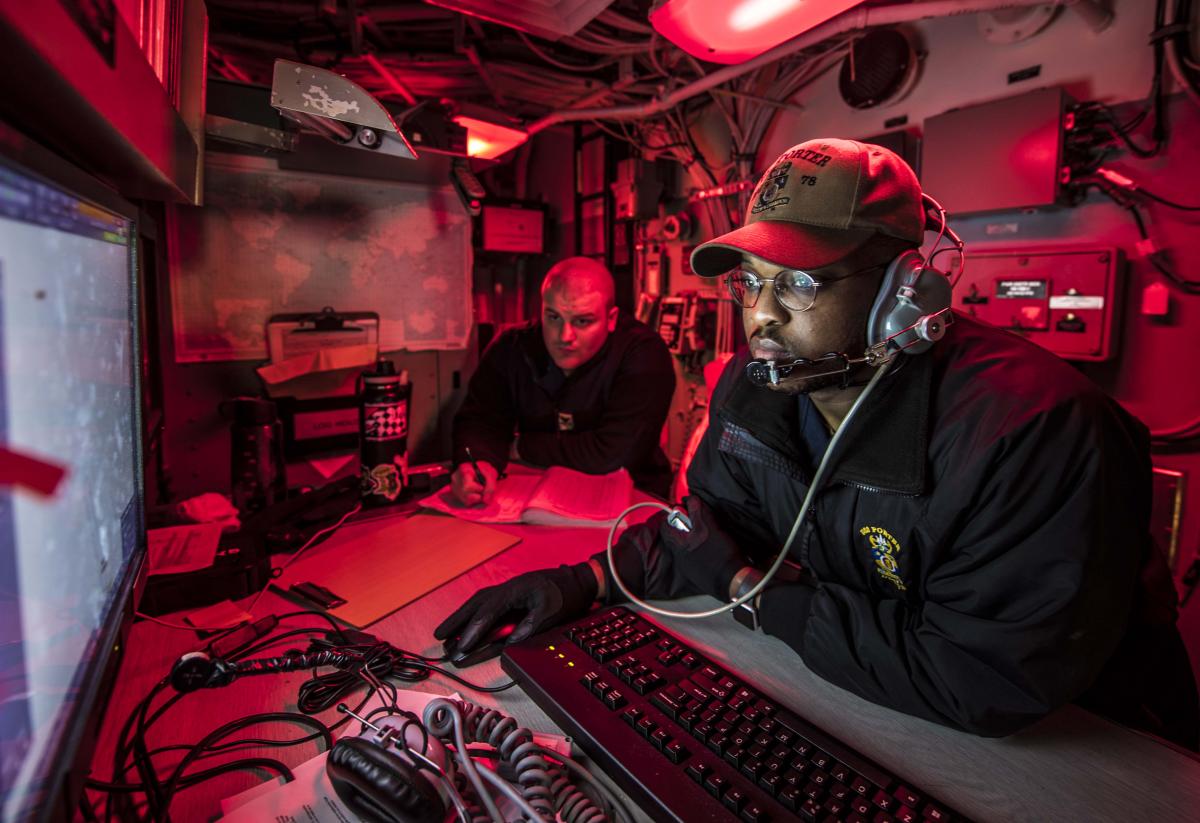 US Navy Petty Officer 3rd Class Donald Feltman acts as the system operator onboard a vessel. (Photo by: Navy Petty Officer 2nd Class James R. Turner)
Let's Talk!
Stop by Booth #1 at Navy FST!
View our presentation times and add them to your briefcase in the Virtual Transition Marketplace.
Contact Us to learn more about BADGERS, SNAPPR, and our other maintenance training capabilities.