July 16-18, 2021
Opening 5pm EST July 16
VIRTUOSO SDK was designed to make VR game building easier for everyone, not just developers. Join the innovation process at our game jam! 
VSDK is available free on GitHub as a complete project with no outside dependencies.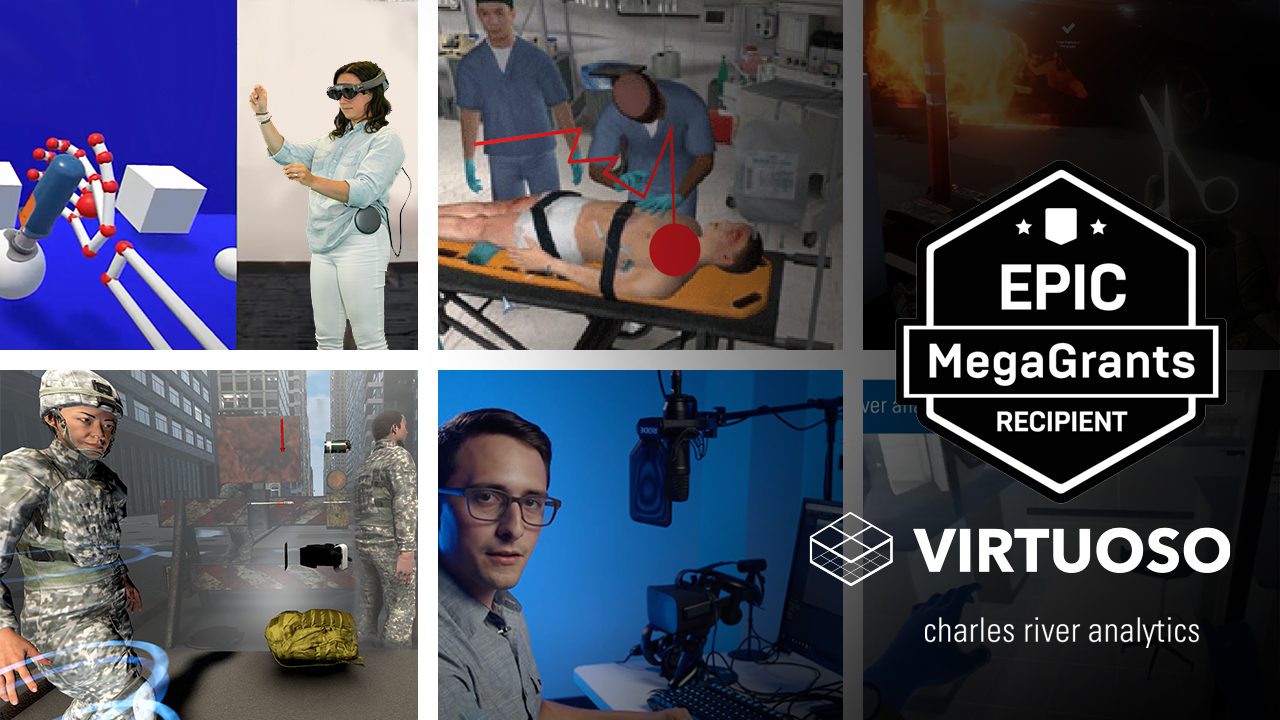 Join the VIRTUOSO SDK Game Jam!
Theme: Ancient Atoms
Game Creation: 
Must use VSDK for Unity or Unreal Engine
No other restrictions for editors, tools, etc.
Freely available assets allowed

Ranking/Judging: Submissions will be judged on innovation, game design, graphics, and theme by four VR game developers at Charles River Analytics.
Prize:
Winning entries will be spotlighted on our website and YouTube channel, including a playthrough of your game and interview about your project.
$250 gift card (Employees and relatives of Charles River Analytics employees are not eligible for this prize)
Any game using Unity will also be featured by Unity.
VIRTUOSO SDK (VSDK) is a free, open-source software development kit for prototyping and deploying extended reality (XR) experiences—from games, to training simulations, to experimental research trials.