The world's largest tradeshow for uncrewed and autonomous systems
Charles River Analytics will showcase our developments in applied robotics and autonomy at this year's AUVSI XPONENTIAL. AUVSI is the world's largest nonprofit organization dedicated to the advancement of uncrewed systems, robotics, and autonomy.
Our scientists and engineers combine their expertise in explainable AI, machine learning, neural networks, and computer vision to build a unified framework for future autonomous systems.
True, trusted autonomous systems require solving a multitude of interrelated problems. So we've built our expertise from the ground up, developing proof-of-concept demonstrations, highly capable prototypes, and innovative products for a wide range of autonomous applications.
We push the limits of autonomy by developing solutions that work in unpredictable, low-bandwidth environments. We transform human-in-the-loop systems to on-the-loop control and move single vehicle operations to heterogeneous swarms that can act and reason faster than intuition.
We integrate this diverse work into a unified autonomy framework guided by a simple idea:
True autonomy will only be adopted when it can earn our trust.
Attend our events at AUVSI XPONENTIAL to learn more about our robotics and autonomous systems
Making AI understandable: the ultimate basis for trust
As part of DARPA's Explainable AI program, CAMEL uses probabilistic causal modeling techniques that generate simple explanations of how complex, deep learning machines work, helping humans develop trust in autonomy.
Teaming with autonomous swarms
The goal of DARPA's OFFSET program is to make small-unit combat forces operating in urban environments more effective with highly autonomous swarm technologies. As part of this program, SATURN uses swarm tactics, primitives, and algorithms to provide heterogeneous swarms of unlimited size with resilient swarm behavior in urban operations.
Conducting semi-autonomous wildlife survey operations
The comprehensive SOUSAPHONE software package enables users to survey wildlife populations with confidence. SOUSAPHONE's image processing algorithms allow your swarm to automatically classify marine mammals, while AI-based guidance and collision-avoidance capabilities keep your units out of harm's way.
Evacuating casualties from danger zones
Our BRACE toolkit uses state-of-the-art perception technologies in uncrewed autonomous systems to assist operators in navigating obstacles, avoiding collisions, manipulating objects, and reaching injured personnel without risking further injury or loss of life. 
This sophisticated AI software application automatically detects objects in seafloor imagery collected by the side-scan sonar on your autonomous underwater vehicle (AUV). The onboard, real-time target recognition empowers your AUV to search, locate, and investigate targets without needing to surface for reprogramming.
Awarion™
Autonomous Lookout System
This Al and computer vision system detects the presence of whales, ships, and other objects using electro-optical and infrared video streams. Awarion complements and supports human lookouts and marine radar systems, providing advanced analyses, trajectory modeling, and threat assessment directly to the bridge.
Karen has managed R&D projects at Charles River for more than 15 years and has served as President since 2015. Her interests include the development of autonomous uncrewed systems and human-machine interfaces to support human-in-the-loop analysis of complex systems.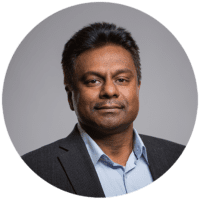 As a Senior Scientist, Arjuna builds autonomous systems that transform research ideas into practical, usable, and meaningful products. His work focuses on developing systems that are used by specialists in their field.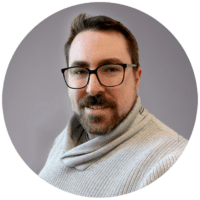 Jeff specializes in understanding, designing, and training state-of-the-art deep learning computer vision architectures, including classification, detection, and semantic segmentation.
Schedule a meeting with us to learn how we can make our assured autonomy work for you!