Will enhanced training costs pay off?
The latest training technology is exciting—it's tempting to invest right away.
Unfortunately, new tech may only minimally benefit your program, and can even interfere with learning and reduce performance.
At Charles River Analytics, we help our clients ensure that their training investment delivers long-term payoffs for their organization by providing:
Ecologically valid, immersive training environments with non-inhibiting and natural interactions, and scalable multi‑user support
Custom tools and libraries to streamline development and increase ROI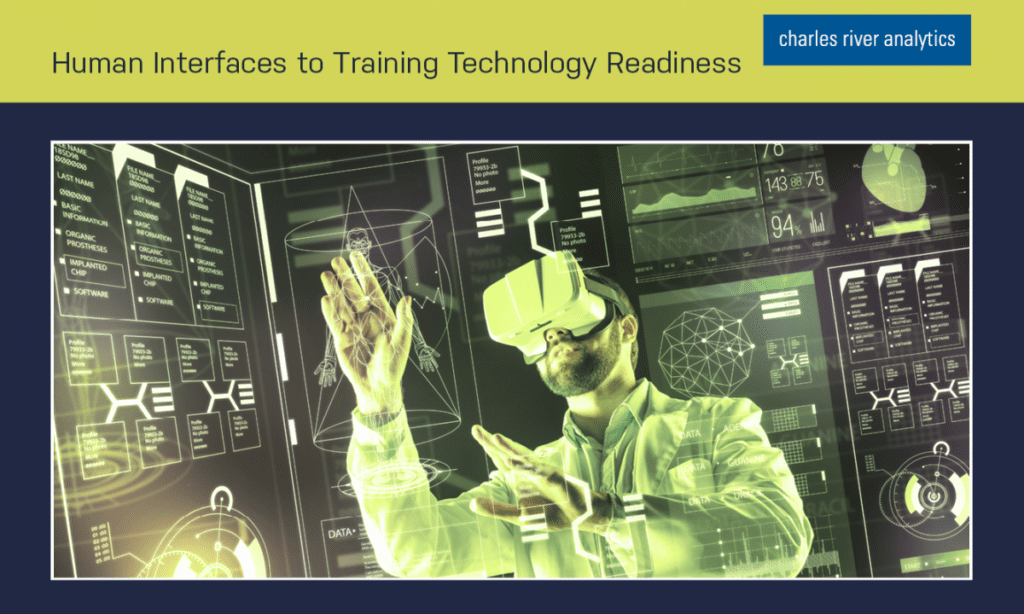 We observe and analyze student and trainer decision making and behaviors to identify which systems and training methods most effectively transfer knowledge to students and build the skills they need.
Our proprietary processes and tools optimize training system architectures and interfaces—we can show you how to optimize the return on your training investment.
Demo VIRTUOSO at I/ITSEC!
Our free and open-source VIRTUOSO Software Development Kit (VSDK) seamlessly provides natural human interactions into the virtual training experience.
With VSDK's robust and intuitive tools, developers can consistently design more immersive, resilient, and naturally interactable AR and VR experiences, yielding higher user engagement and more effective training outcomes. With VSDK, you can deliver a more realistic training product.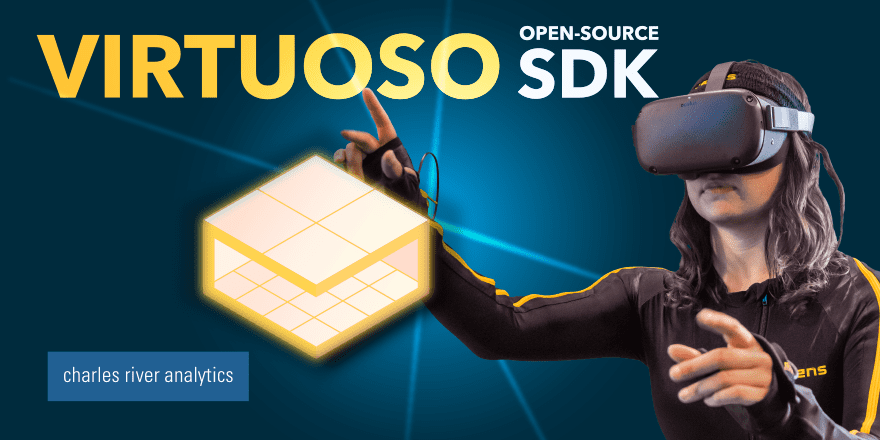 View more of our solutions in action in our Human Interfaces to Training Technology brochure!
---
Join us at I/ITSEC 2019!

Learn more about Charles River Analytics at the Interservice/Industry Training, Simulation and Education Conference (I/ITSEC 2019)—the world's largest modeling, simulation, and training event—from Dec. 2-6 in Orlando, FL.
Our deep understanding of intelligent adaptive training and AR/VR solutions results from cutting-edge AI, robotics, and human-machine interface R&D. We create custom solutions for your organization's toughest challenges and we turn research into results.
Stop by Booth 1239 to demo our adaptive intelligent training and AR/VR solutions or contact us to set up a meeting.