New company delivers breakthrough commercial solutions using advanced human-modeling, AI, and computer-vision technology originally developed at Charles River Analytics.
Charles River Analytics spin-out, Veero™, today introduced its EyeSize virtual-fit solution for eyewear retail, leveraging a cross-section of advancements in human modeling, AI, and computer-perception technology developed at Charles River over the past five years. EyeSize is a user-centric, cross-platform solution that delivers a frictionless and precise "best fit" experience with just a few swipes on any mobile device.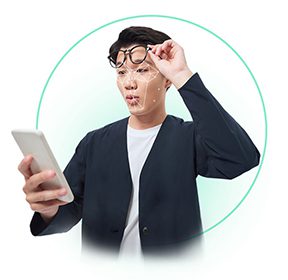 The core of Veero's leading-edge solution was originally created by scientists at Charles River Analytics as a smartphone app that could capture precise facial measurements to customize military and first responders' lifesaving personal protection equipment.
Recognizing the potential for delivering a precision, virtual fit that advances the market beyond Virtual Try-On, Charles River Analytics invested in launching Veero as a new company. It is the latest example of Charles River scientists and engineers turning futuristic research and development into real-world, commercial solutions.