View event information and details on our speaker presentations at: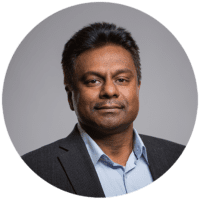 Dr. Arjuna Balasuriya
Marine Robotics
Senior Scientist
Challenges and progress
in swarm autonomy
Swarms are groups of autonomous vehicles that work together in a collection to achieve an objective. Swarms will revolutionize our ability to efficiently and resiliently perform automated tasks in a variety of industries, especially in the domains of energy, agriculture, environment, and defense. At this session, learn about some of the challenges that face the use and adoption of swarms, and how these challenges are being addressed in recent work. Dr. Balasuriya, Marine Robotics Senior Scientist at Charles River, will explore swarms that are autonomous (they can make their own best decisions), decentralized (independent of a specific central leader), resilient (remain effective despite attrition), heterogeneous (vehicles with different capabilities and mobility characteristics), safe (reliable, even when not piloted directly), and managed (an operator can interact with the swarm rather than dealing with the overwhelming complexity of many individual vehicles).
Karen Harper
President and
Principal Scientist
From the lab to the wild: What will it take to transform autonomy into assured autonomy?
From the lab to the wild:
What will it take to transform autonomy into assured autonomy?
The pace of development and usage of autonomous systems in recent years has been rapid. We are deploying uncrewed systems across military and civilian applications at an unprecedented rate. However, many of these platforms remain relatively naïve on the autonomy scale and pose user trust issues in their capabilities and operation—there is much work to do to enable them to operate in the world in a truly autonomous and trusted fashion. Much of that work must focus on transforming current autonomy into assured autonomy. But what do we really mean by assured autonomy? What are the features required to enable it? What are the remaining technical hurdles to achieving it? In this talk, we will explore the term, identify a number of dimensions and capabilities that it implies, and characterize the state of the art and some of the remaining challenges that must be overcome to achieve truly assured autonomy.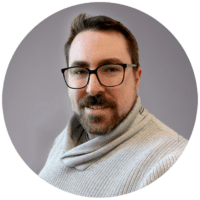 Dr. Jeffrey Rodny
Computer Vision Scientist
Robotics for conservation
Conservation efforts on land and at sea are generating numerous use cases for robotic technologies. Whether it's a personal interest or you see the market potential in conservation efforts, this workshop will help attendees understand the unique challenges and opportunities that new technologies bring to contributing positively to our planet. Dr. Rodny and other panelists will discuss the various conservation projects they are leading and how uncrewed technology is making their projects possible.
Note: You must hold a conference pass to attend our AUVSI events
Learn more about how we can make our adaptive autonomy work for you at AUVSI XPONENTIAL 2022.
Schedule a meeting with us!